Mosman's General, Cosmetic, Restorative, & Orthodontic Dentistry
Welcome to Mosman Fine Dental Clinic
We offer an extensive range of dental services and provide the latest in modern dental techniques and technology. We look forward to welcoming you to our friendly family practice and providing you with the best dental experience we can deliver.
We genuinely care about our patients' well-being, and we know how much the appearance and health of your teeth contribute to this. Our experienced dentists are here to help you achieve your best possible oral health.
| Monday | 8:00 - 18:00 |
| --- | --- |
| Tuesday | 8:00 - 18:00 |
| Wednesday | 8:00 - 18:00 |
| Thursday | 8:00 - 18:00 |
| Friday | 8:00 - 17:00 |
| Saturday | Closed |
| Sunday | Closed |
We cater to every general dentistry need providing a full suite of services including dental hygiene, fillings, crowns and bridges and root canal therapy.
We offer a wide range of cosmetic dentistry services. These include smile rejuvenation, porcelain dental veneers, cosmetic bonding, tooth whitening to gum lifts.
Our extensive range of orthodontic treatments include Invisalign™ clear aligners, traditional and ceramic white braces, lingual braces that attach to the inner tooth surface and expanders in children needing better jaw development.
Our gentle dentists and happy practice make a great environment for little patients. We are here to assist you in ensuring that your child develops great dental health and habits for life.
Cutting-edge 3D dental scanning to be able to diagnose issues with superior accuracy and effectiveness.
Rejuvenate your face and lips to bring out the best in your smile with our anti-wrinkle & dermal filler treatments. As highly skilled professionals and members of the Australian College of Aesthetic Medicine, why trust your face in any other hands.
Dental implants are a great option to replace missing teeth that have an incredibly natural look, feel and function. Dr Aden Tran and Dr AJ Ambikairajah have extensive training, skills and experience in dental implant surgery and implant restoration.
We provide a wide range of oral surgery and oral medicine services. Our aim is to ensure that your whole mouth remains healthy and not just your teeth.
Wisdom teeth removal is the most common oral surgery procedure. Our respected dental surgeons regularly perform this treatment and have developed a fantastic reputation for surgical excellence, patient comfort and safety.
With our intravenous conscious sedation services, you can undertake dental treatments in a dream-like state and likely have no recollection of your procedure.
We work with your GP and Specialist Respiratory Physician to help give you a better night's rest.
At Mosman Fine Dental, You Can Feel Confident About Your Family's Oral Health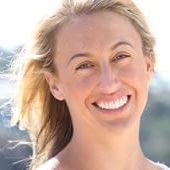 Sasha suffered an injury to her front teeth at 12 years of age. This resulted in chipping and cracking of her two upper front teeth and the death of the nerve in the right front tooth…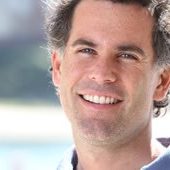 Peter had some mild orthodontic problems (crooked teeth) and he also was a tooth grinder. By the time he was in his late twenties, he had worn and chipped many of his front teeth…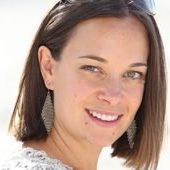 Amy's front teeth were chipped when she was only 10 years old. Composite resin had been used to repair these teeth but as this material chips and discolours she was looking…
Franco had a dental condition where many of his teeth had missing or discoloured enamel. This can happen as the result of childhood illnesses or antiobiotic therapy but can…